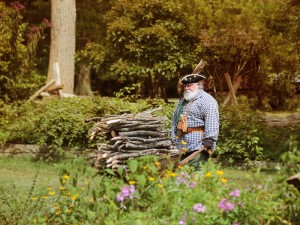 Sunday, July 17 is Whiskey Rebellion Day at the Oliver Miller Homestead. 
The first shots of the Whiskey Rebellion were fired on Miller property.  There will be three skits, beginning at 2:30 pm, that will portray the Miller family's involvement in this historic event. 
Tour all six buildings, see the Miller's original still and learn why this event was the most significant domestic disturbance from our nation's founding until the Civil War.  Buildings will be closed during the skits.
---
The Homestead will be open from 1:30 to 4:30 pm. Admission is $2/person.
To view a short video on the event, please see:  https://youtu.be/d4TtD55whVg