Special Events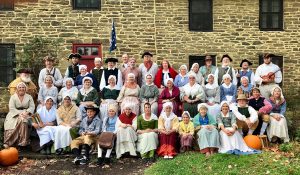 The Oliver Miller Homestead is an 18th century historic site that is open to the public every Sunday afternoon from 1:30 to 4:30 PM  from the mid-May until the first Sunday in December with the last admission at 4 PM.  A SPECIAL EVENT is held at least once a month with the exception of August.
---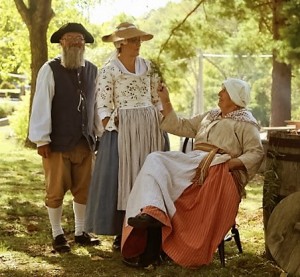 Tours are self-guided. Miller Homestead docents dress in period attire, give information about the Miller family and the history of the area.  Guides demonstrate crafts, cook outdoors and over the open hearth, and answer questions.  There are six buildings located on the property that are open to the public.  Two are original stone buildings. 
---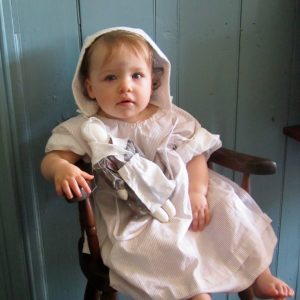 ADMISSION: 
$2.00 /person for Special Events 
$1.00 on other Sundays.
Phone 412-835-1554    
Special weekday group tours or school tours may be arranged in advance.  
CLICK FOR THE MAP of OMH SITE
---
SPECIAL EVENTS FOR 2018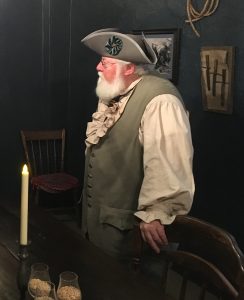 May 20   1:30-4:30  PM
FIBER, FABRIC & FASHION
18th century  fabrics, the flax making process, cloth dying demonstrations, linen and wool spinning, weaving on an antique two heddle loom and an 18th century fashion show featuring men's, women's and children's clothing.
---
June 3     1:30-4:30 PM      
An 18th century Wedding (or two) 
In 1787, young Mary Miller married William Wallace of Cross Creek. You are invited to witness their vows and join in the celebration.   A widow's shift wedding will also take place.
---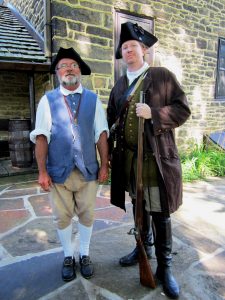 July 1    1:30-4:30 PM  
Patriots, Then and Now 
Recalling the Miller family's Revolutionary War service and honoring today's veterans and active military.  The Declaration of Independence will be read and celebrated.  George Washington will visit Mansfield.
FREE ADMISSION for all VETERANS and ACTIVE MILITARY. 
---
July 15    1:30-4:30 PM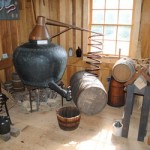 Whiskey Rebellion Day      The  Whiskey Rebellion of 1794 was the most significant domestic disturbance until the Civil War.  The Miller family's involvement in  this  historic event is reviewed  with the aid of three short skits, "Serving the Writ", "The
Women Speak" and "William Miller is Kentucky Bound".    Skits begin at 2:30 PM.  The Miller's original whiskey still is on display in the barn where the whiskey making process is discussed. 
---
     Make an 18th Century Craft in August.    Plans are being made for August Craft Days.  Please check back for dates and to see what crafts will be offered.
---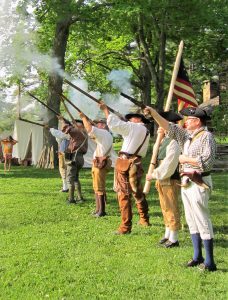 Saturday, September 8    4:00-7:30 PM  and
Sunday, September 9   1:30-4:30 PM 
Frontier Militia Encampment
The local frontier militia, men who were expected to protect their homes from Indian attack, will be encamped on the grounds for the weekend.  See their encampment and outdoor cooking and join them for drills.  Expect to be recruited! 
---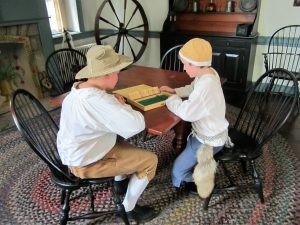 October 21     1:30-4:30 PM    
Children's Harvest Festival          
Children can try their hand at 18th century games and crafts such as tin punch, corn crafts, doll making, butter churning, writing with a quill,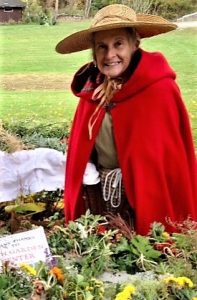 bobbing for apples, sack racing & more.  You are encouraged to come early in order to experience all the activities and take time to play in the giant leaf pile.
---
November 4   (Special Time: 4:30-7:30 PM)     
Twilight at Mansfield              
In November of 1794, Federal troops were in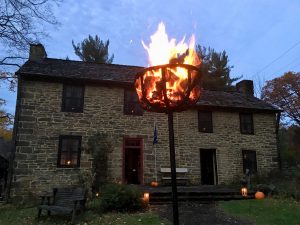 the area, eager to arrest anyone who was suspected of participating in the past summer's violence of the hated whiskey tax. Join the Miller family and their neighbors as they gather at Mansfield, the home of James Miller.  This is the only day when you can see the Homestead illuminated by candlelight and cressets. Warm cider and cookies will be available in the barn. 
---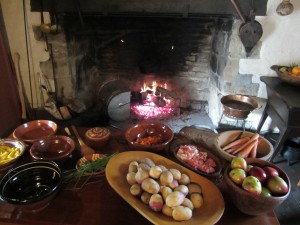 November 18   1:30-4:30 PM       
Giving Thanks on the Frontier    
The Miller family and their friends will gather to give thanks as a feast is prepared at the open hearth and bake oven.   A local minister will portray John McMillan, the 18th century Presbyterian minister who founded a number of churches in the area.  A short Thanksgiving service will be held. 

---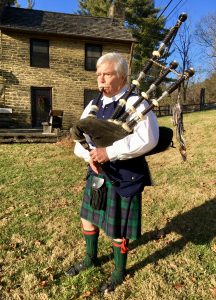 December 2   1:30-4:30 PM    
Hogmanay      
This festive Scottish New Year's celebration shoos out the old and welcomes the new.  Haggis will be prepared at the open hearth. Participate in Highland games and join the Scottish dancers in the barn.  A program that includes the parade of and ode to the haggis, the resolution of debts and first-footing, will take place at 3:30 PM.
---
Click here to print out a schedule:  2018 OMH Special Events Sheet