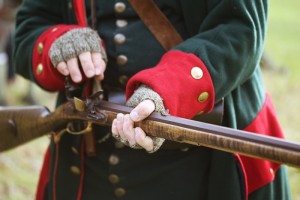 A Frontier Militia Encampment will be held on the grounds of the Oliver Miller Homestead on Saturday, May 20 from 4:00 to 7:30 PM and Sunday, May 21 from 1:30 to 4:30 PM.  Admission is $2 per person and last admission is 30 minutes before closing.
The local frontier militia was a relatively unstructured group of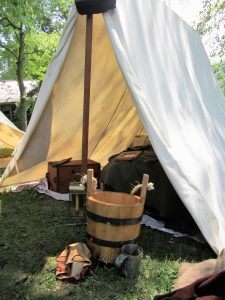 frontiersmen who met regularly (by 1794 at the Mingo Meeting House) to drill and prepare to defend their homes in case of an Indian attack. Under threat of heavy fine, every man of good health from the age of 15 through about 65 was required to serve in the militia.
Visitors may inspect the camp, observe drills and learn about firing a rifle in the 18th century.  Expect to be recruited!