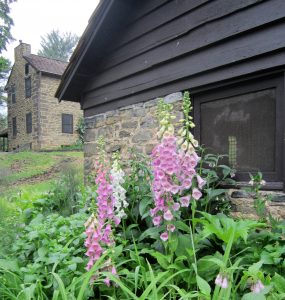 On Sunday, June 11, from 1:30 to 4:30 PM you can step into the gardens with a guide who will explain the plants. 
The Oliver Miller Homestead boasts a variety of gardens, including a kitchen garden, wildflower garden, medicinal herb garden, flower garden, and a crop patch. 
A PLANT SALE , featuring scented geraniums, herbs, and perennials will also be held.  Plants will be priced from $1 to $3.   All buildings will also be open to guests.
Admission to the Homestead is $2 per person for this special event.