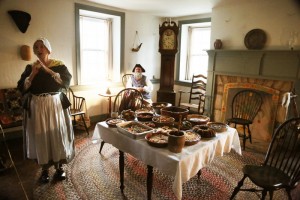 On Sunday, November 19, from 1:30 to 4:30 PM the year will be 1780.    "Miller family and friends" will gather to give thanks for blessings received and an abundant harvest.
---
In the Stone House kitchen, baked squash and apples, clapshot, a ragoo of onions and maple-minted carrots will be prepared over the fire and down hearth while the bird roasts in the reflector oven. 
---
"Reverend McMillan" will give a short worship service at the Log House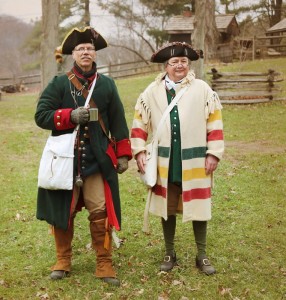 at 2:30 PM. 
---
Admission for this special Thanksgiving event is $2 per person. 
Last admission is at 4 PM.