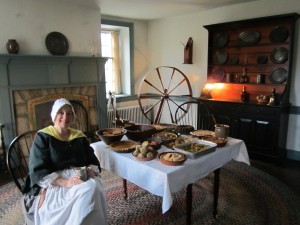 Join the "Miller family" and their neighbors as they gather at Mansfield to give thanks for a good harvest.  
On Sunday, November 20 from 1:30 until 4:30 PM

, members of the Oliver Miller Homestead will prepare  a traditional dinner at the open hearth and bake oven.  18th century type foods will also be on display in the keeping room.  
---
When the bells rings, gather at the log house for an explanation of how the Millers might have celebrated the harvest with a time of thanksgiving.  A brief portion of an actual sermon given by the Rev. John Macmillan in 1780 will be shared with our guests.
---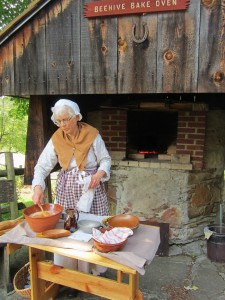 Admission is $2 per person.  This is the perfect way to get you and your family in the holiday spirit.   
Last admission is 4:00 PM. 
To view a short video on this event, please click: Giving Thanks on the Frontier .