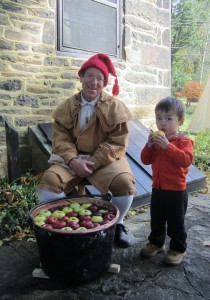 The Oliver Miller Homestead will host a Children's Harvest Festival on Sunday, September 18 from 1:30 to 5:00 PM.  (Last admission at the gate is 4:00 PM.) 
---
A variety of games and crafts enjoyed by early American children can be sampled  during the afternoon. Activities include bobbing for apples, making a tin-punch ornament, sack-racing, games such as corn cob toss, guard the garden, graces,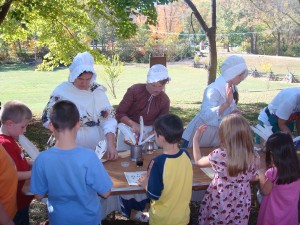 hoop rolling and more. 
Tussie-mussies (bouquets of fragrant flowers and herbs) and hot dogs will be available for an additional donation of $1 each.) 
---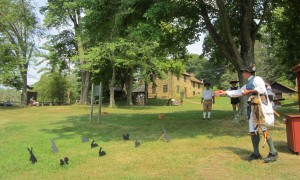 The Children's Harvest Festival is a great opportunity to take your family or scout troop on an affordable and fun fall outing.  Admission is $2 / person.
---
To view a short video about this event, click: https://youtu.be/mkyf6NT_llA