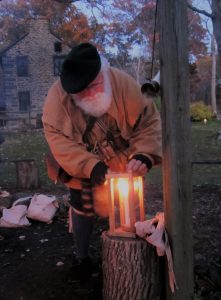 An Evening at Mansfield  is your only chance to visit the Oliver Miller Homestead when lit by candlelight and cressets.  The special hours will be from 4:30 to 7:30 PM for this event only.
---
An evening in early November of 1794 will be the setting for this event.  Imagine that family and neighbors have gathered at Mansfield, the home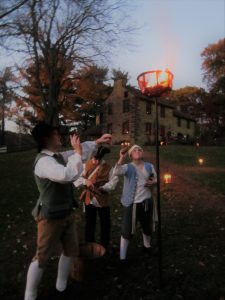 of James Miller.  Washington has sent the troops into western Pennsylvania to quell the Whiskey Rebellion.  Will any of the Millers be arrested?  Will Tom the Tinker continue to stir up trouble? 
Admission is $2 per person. 
Cookies and warm cider will be available for sale in the barn.