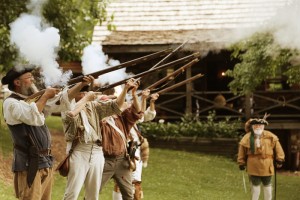 An 18th century  Frontier Militia Encampment will be held on the grounds of the Oliver Miller Homestead on the third weekend of August.  On Saturday, August 20 the Homestead grounds will be open from 1:30 until 7:00 pm with the last gate admission at 6:00 pm.  On Sunday, August 21, the hours are from 1:30 to 4:30 pm.  
---
Frontier militia activities,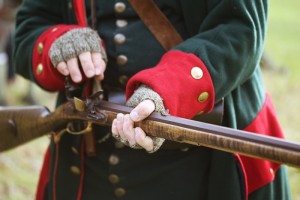 including a camp set-up, militia drills, and camp cooking  will be discussed and demonstrated.  You may even be recruited! 
Admission is $2 / person. 
To view a short video about the encampment, click https://youtu.be/2SKEoDZ3AP8